Have you been trying to find a way to shorten and consolidate your Progress Reports without removing the recorded lessons? You are now able to hide the Elements recorded during the record keeping process, allowing your Progress Reports to share the list of lessons recorded and the highest level of assessment recorded for each lesson without the extra descriptions of the specific learning objectives.
To remove the Elements from a Progress Report, just click the "Edit" link next to the name of the report and uncheck the box to "Display Elements" found under the Academic Report tab in the Display Options section.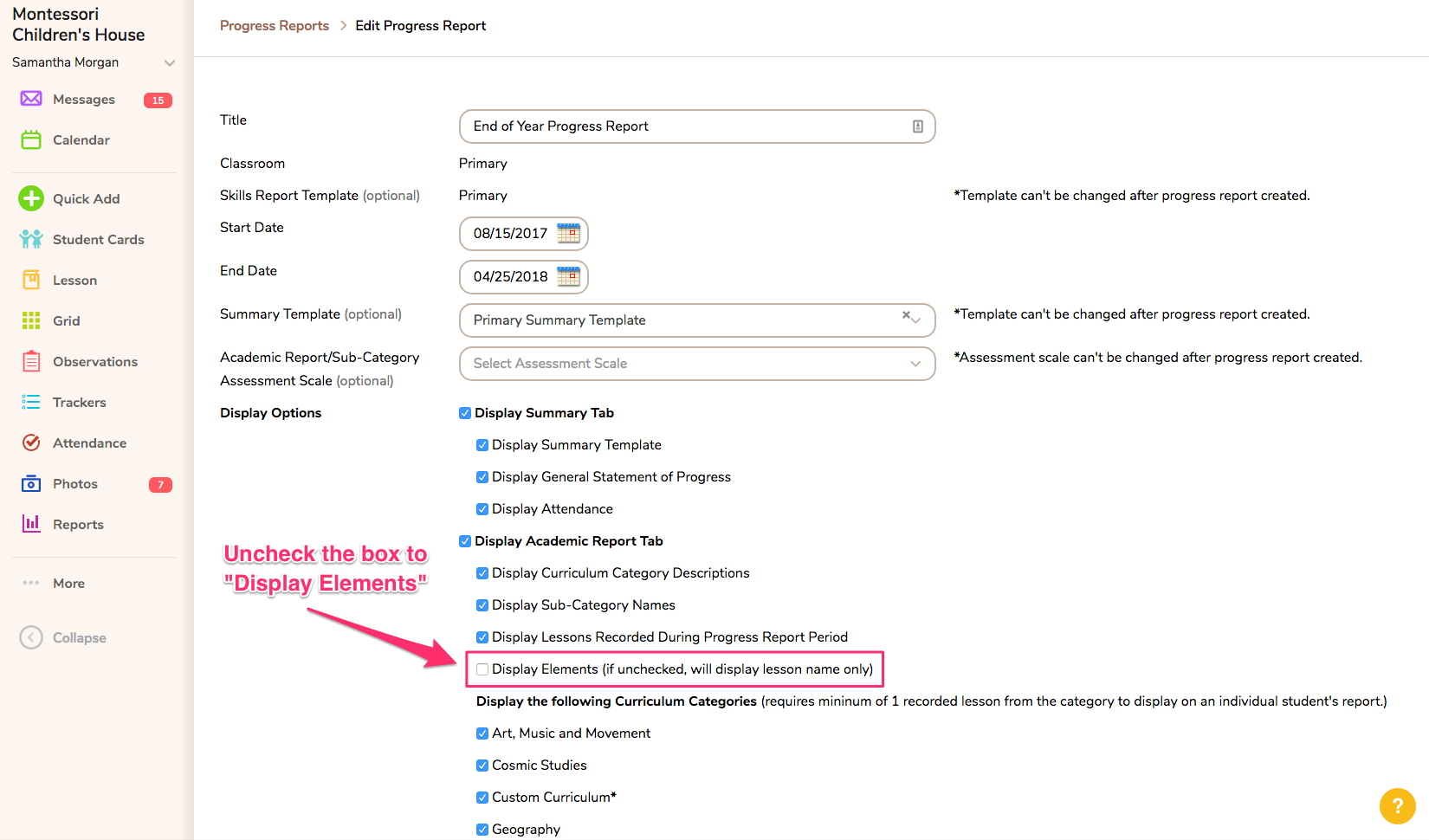 Below is a comparison of what a report will look like WITH the Elements displayed vs. WITHOUT the Elements displayed.